Make your reservation immediately
Latest News
ALICANTE AIRPORT: IMPORTANT: In July 2015 the free short term car parking opposite departures will only be free for the 1st 15 minutes. When you are travelling with hand luggage only, please give us a call on 615374404 once you passed passport control. If you are travelling with suitcases, please call the same number after you picked up your luggage. Not calling us could end in a bill of 18,00 euros for you. The same procedure applies also to the delivery of the vehicle.
Cheap Alicante airport parking
We supply an easy, secure, fast, friendly and above all very cheap alicante airport parking service, with 70% lower rates than those of the on site Aena Alicante airport parking. Our parking is situated along the N338, 150m before the petrol station Galp, just before the entrance of the airport. You pass us by when you come out of the direction of Santa Pola to the airport. Our Alicante airport parking is only 2 minutes away from the terminal building of Alicante airport. Don't worry about your parking spot, we have more than 20.000 m2 of parking space, all secured, fully insured against unforeseen casualities which could affect your car on our parking, 24/7 surveillance, legal (offical license of townhall of Elche), and well maintained.
Our advantages
More flexible, we adapt ourselves to your flying timetables and to the lenght of your stay. 24/7 services for short and long term parking available.

Cheaper, together with our very low parking rates (from 0,75€ a day) we include free transfers (pick up & drop off) to the terminal buildings or our unique Meet and Greet service and a basic outside wash of your car.

Faster, we guarantee a fast and customer friendly Meet and Greet service. Our parking lot is only 500 meters away from the airport, 150m before the GALP petrol station.

More comfortable, we drive you just to the gate of your terminal helping you out with your luggage. On your return just give us a call and we will be at departures ready to pick you up with our shuttlebus or we are at departures with your own car.

More secure, legal, insured parking facilities with 24/7 surveillance.

Easier, make your on-line booking without any duties. If you cancel you do not pay any penalty fees.

Extra services, while you are away we offer a full range of services like ITV, mechanic repairs or bodywork on your car. We charge you the bill of the repair and add only an average amount of 50€ on top for our service.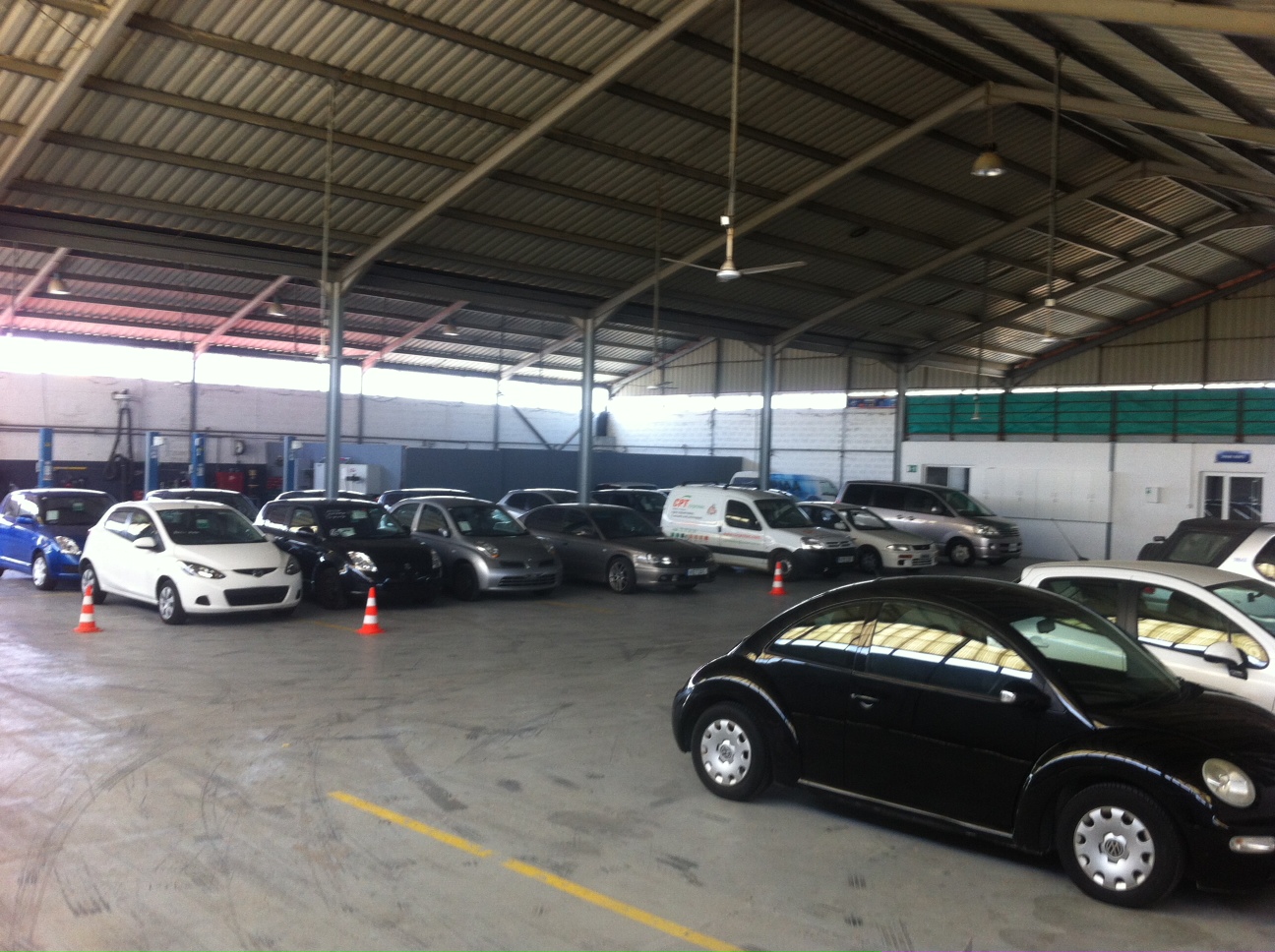 How does it work?
Meet & Greet
Our goal is to offer a parking service to eliminate waiting times or hassle for our clients. We can offer a highly customer friendly service what actually is called a valet or, as you wish, a "Meet & Greet" service. You drive to the new departure terminal. Follow the signs "SALIDAS" from the entrance of the airport. We will already be there, you will recognize us by our blue jackets (winter) or blue Polo shirts with yellow EuroParking logo and leave your car to us.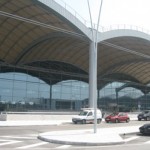 We hand you over a official receipt with all your details about your car and your return flight. Now you can check in. We park your car in our secured and 20.000m2 large parking! Later when you have landed again on Alicante airport, you'll come to the same place as where we met the first time on the airport. Your car is clean, as you wish repaired and ITV-approved waiting for you to bring you home safe again. It is safe, simple, cheap and very customer friendly.
Shuttle service
Also we offer the "old-fashioned" way of transporting our clients to the terminal building by our free shuttlebus service. You drive your car yourself to our parking and we will take you to departures with our luxury shuttle bus. We are only 2 minutes away from the airport. Later when you have arrived with your return flight again on the airport you just give us a call when you have collected your luggage and we will be waiting for you at our meeting point to bring you to our parking again where your car is ready to take you home again.
Park Yourself
Our latest service is called "Park Yourself", which means that you drive your car to our secure car park and leave it with us. We will park your car in a designated place in our parking lot . We provide NO free shuttle service in this service, but you can bring and pick up your car as many times as you like during the term of the contract. Our car park is only a 5 minute walk from the airport terminal (need to cross the N-338 road). ONLY for the fit travellers and/or travellers carrying only hand luggage among us (or drop off first your luggage & co-travellers at the terminal & then drop off your car at our car park)! After your return at Alicante Airport, we put your car (free basic wash and battery check included) ready in the car park at the time you submitted via our website. You can walk (or you can book a separate shuttle transfer € 6.25 or € 8.05 a Meet & Greet package) to our very nearby car park.

Latest blog articles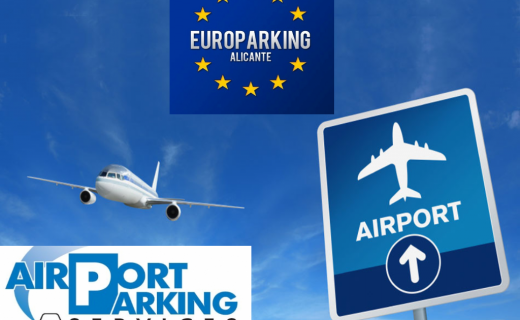 We thank all our customers for their trust in our parking last years. Today we reached a new milestone: 1000 annual parking clients! We hope we can welcome already this year our 1500th annual
»